Simplify.
ECBM can meet your total custodial requirements at lower cost and with greater efficiency, while freeing you to focus on your core business and bottom line.
---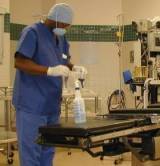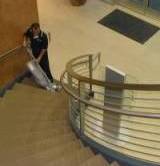 Cost
As the cost of in-house maintenance personnel has continued its dramatic upward climb in recent years, the expertise and efficiency of the Building Service Contractor has proven an invaluable and cost effective solution for virtually all types of businesses.
We offer only the best service programs, at competitive prices, and support our clients with the flexible and timely service they need and deserve.



Janitorial Staff
We thoroughly screen and employ only experienced janitorial personnel. A large percentage of our staff are recruited through internal referrals and recommendations. This helps to create a productive work environment and reinforce a structure based on team effort. In addition, ECBM's turnover rate is far below the industry average. You can rest comfortably knowing that the same people will be looking after your property night after night.
All new hires undergo an extensive interview program and background check. Our supervisors personally train and oversee all new hires in order to familiarize each with our high standards as well as specific cleaning requirements and specifications for the building they will be servicing. Their work is carefully monitored for quality assurance. They are trained in the proper handling of alarms and security. ECBM janitorial staff are courteous and communicate well. To contribute to safety and communication, each staff member is required to speak and read English.



Insurance
There are numerous janitorial companies in the work force today. However, because of escalating costs within the industry, many are under-insured or not insured at all.
ECBM is both bonded and insured. Our customers are covered by our general liability of $2,000,000. This policy includes broad form property damage and bodily injury liability. It also includes hired and non-owned automobile liability coverage.
Our insurance program is specifically designed for the janitorial service and building maintenance business. Our clients can rest assured that they are working with a company that can provide professional service and insurance.


Quality Control
ECBM has a comprehensive quality control program. Our constant on-site inspections result in consistent performance of the detailed contractual cleaning specifications. The formal training and experience of our Quality Control Personnel allows them to spot potential problem areas and implement remedial programs to ensure that the quality meets ECBM's high standards.
We recognize that minor issues and concerns can develop, but we will not allow them to be the norm. When deficiencies occur, we will immediately resolve the matter by implementing the necessary corrective actions.
"Janitorial Log Books" will also be provided so that you can easily communicate with our cleaning staff and supervisors. Simply log your request in the journal and you will receive a prompt, written response.


Satisfied Customers
We know that your building is not only a place where people work, but also a reflection of you and your company. We see your complete satisfaction and continued success as a reflection on us.
We work hard to keep you among the ranks of our many loyal and satisfied customers. In fact, our customers are often our best source of new business.



Emergency Services
ECBM always has someone available to talk to. Our Emergency Service Personnel are available 24-hours per day, 7-days a week. We are available to help and can be relied on in an emergency.

Utilizing State of the Art Equipment
In the past 25 years, there have been tremendous changes in the commercial cleaning industry. The service is largely the same, however the manner in which it is performed continues to evolve due to new equipment, supplies and techniques. Consistent quality requires that we utilize state of the art tools and techniques to meet our customer's needs.



Supplies Provided
Since our inception, the full time support of our product providers and personnel assures that we are aware of the latest advances for the best price.
Upon request, we will be happy to provide you with a "Price List of Supplies" that includes cleaning products, dispensers and equipment.
Product Safety
Consistent quality must include consideration of all safety concerns such as OSHA regulation, Material Safety Data Sheets, product labeling requirements and product or chemical safety. Our commitment to safety extends not only to our staff, but also to our customers.